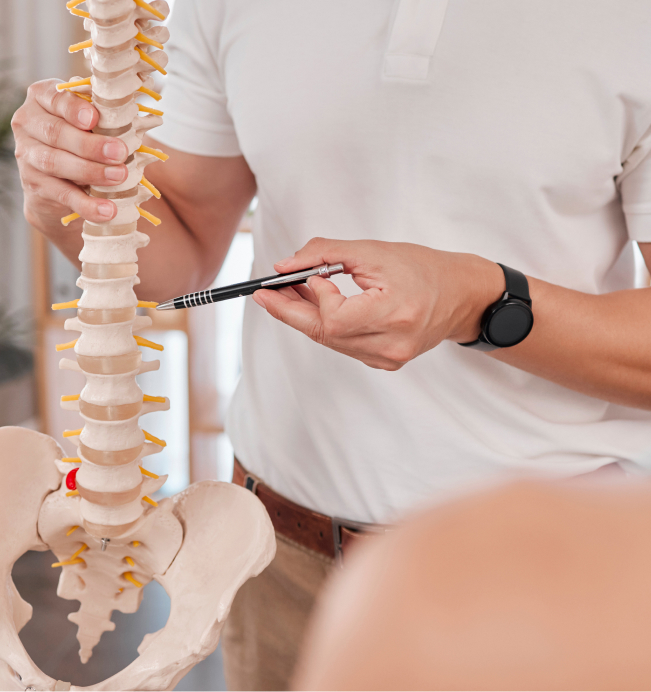 The Decompression Traction Therapy
Herniated discs, whether in the cervical or lumbar area of the spine, can be a common source of chronic pain and discomfort. Chiropractic care can be an effective treatment option for managing the symptoms of herniated discs, and decompression traction and chiropractic manipulation can be powerful tools for promoting healing and reducing pain.
Decompression traction is a non-surgical treatment that uses a specialized table to gently stretch and traction the spine, creating a negative pressure within the disc that can help to reduce herniation and inflammation. This can provide relief from pain and other symptoms and promote healing.

A study published in the Journal of Orthopedic Surgery and Research in 2018 found that patients with herniated lumbar discs who received decompression traction treatment experienced significant improvements in pain and functional disability compared to those who received traditional medical treatment alone.
Chiropractic manipulation, also called an adjustment, is a procedure in which a chiropractor uses their hands or tools to gently manipulate the joints of the spine, in order to correct misalignments and restore proper movement to the affected area. This can help to improve range of motion, reduce pain and muscle tension, reduce pressure on the nervous system and speed up healing.
Another study published in the Journal of Manipulative and Physiological Therapeutics in 2018 found that the combination of spinal manipulation and decompression traction was more effective in reducing pain and improving function in patients with herniated cervical or lumbar discs than either treatment alone.

Personalized Herniated Disc Treatment
At Ponte Vedra Spine Center, we use advanced techniques and decompression traction equipment, in combination with skilled chiropractic manipulation to provide comprehensive care for patients suffering from herniated discs. We will work closely with you to evaluate your condition and create a personalized treatment plan that considers your unique needs and goals. This plan may include additional therapies such as stretches, nutrition, and therapeutic exercise, to help support and enhance your recovery. With our cutting-edge equipment, experienced team, and customized treatment plans, Ponte Vedra Spine Center is committed to providing the highest quality care for our patients.
If you are experiencing chronic neck or back pain, or if you have been diagnosed with a herniated disc, please consider coming to our clinic for a consultation. Our goal is to get your life back without pain as quickly as possible.
Schedule Your Appointment,
and experience a holistic approach to health.
Your first visit is only
$47