Ponte Vedra Spine Center
220 Ponte Vedra Park Dr #180
Ponte Vedra Beach, FL 32082
Monday – Thursday
10am – 1pm | 2:30pm – 6:30pm

Our doctors spend time with you to get to know you and the health challenges you're facing. Through this discovery process, we learn how to best treat your specific issue, rather than relying on a one-size-fits-all approach.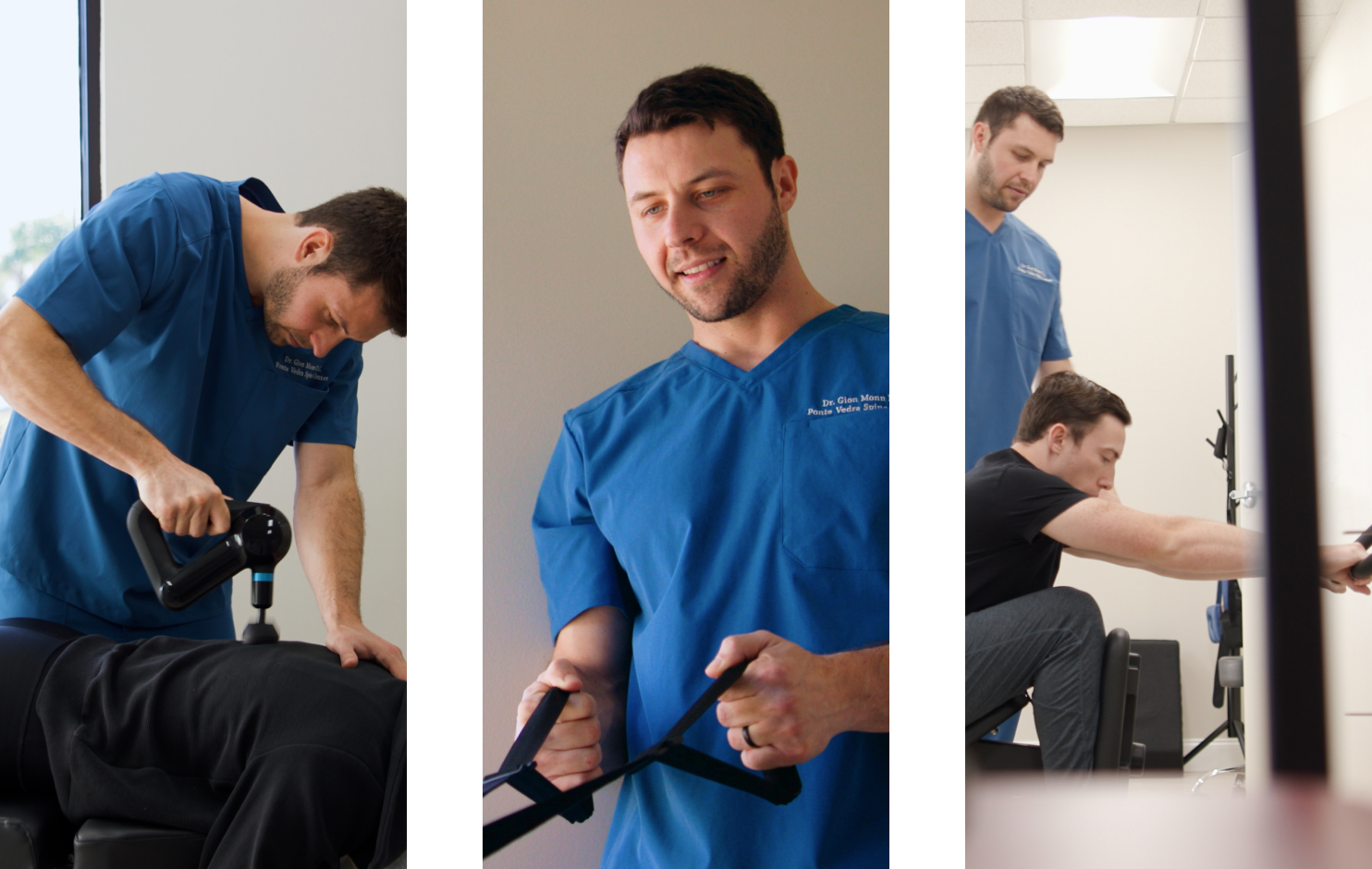 Dr. Gion Monn was originally born in Johannesburg, South Africa. At age seven he, and his family, moved to Oxford, England. At age ten, his family moved again; to his permanent residence - the United States of America. Dr. Gion grew up in Ohio; after graduating high school, he attended Ohio University. Shortly after graduating with his undergraduate degree in Exercise Physiology, he enlisted in The United States Navy. It was during his time in the Navy that he came to find the amazing benefits of Chiropractic...
Dr. Gion suffered from migraine headaches – which can only be managed with regular Chiropractic care. After he enlisted in the Navy, Dr. Gion decided to pursue Chiropractic as a career and lifestyle. He attended Life University in Marietta, Georgia – and graduated Magna Cum Laude.
Dr. Gion has a passion for living a holistic, active, and purposeful life. Dr. Gions' beliefs are very much congruent with the Chiropractic philosophy – healing the root cause of disease instead of simply managing the symptoms.
In his free time, you can find him hitting the beach, trails, or boating with his wife, children, and four-legged companion – Moose, staying involved in his local community or church, seeking some thrills scuba diving or skydiving, or relaxing at a cookout with family and friends.
With Chiropractic treatment.
Dr. Monn shares one of his most transformative experiences in chiropractic care. Learn how one of his patients was destined for major surgery, but after Dr. Monn's treatment, things began to change...
Schedule Your Appointment,
and experience a holistic approach to health.
Your first visit is only
$47